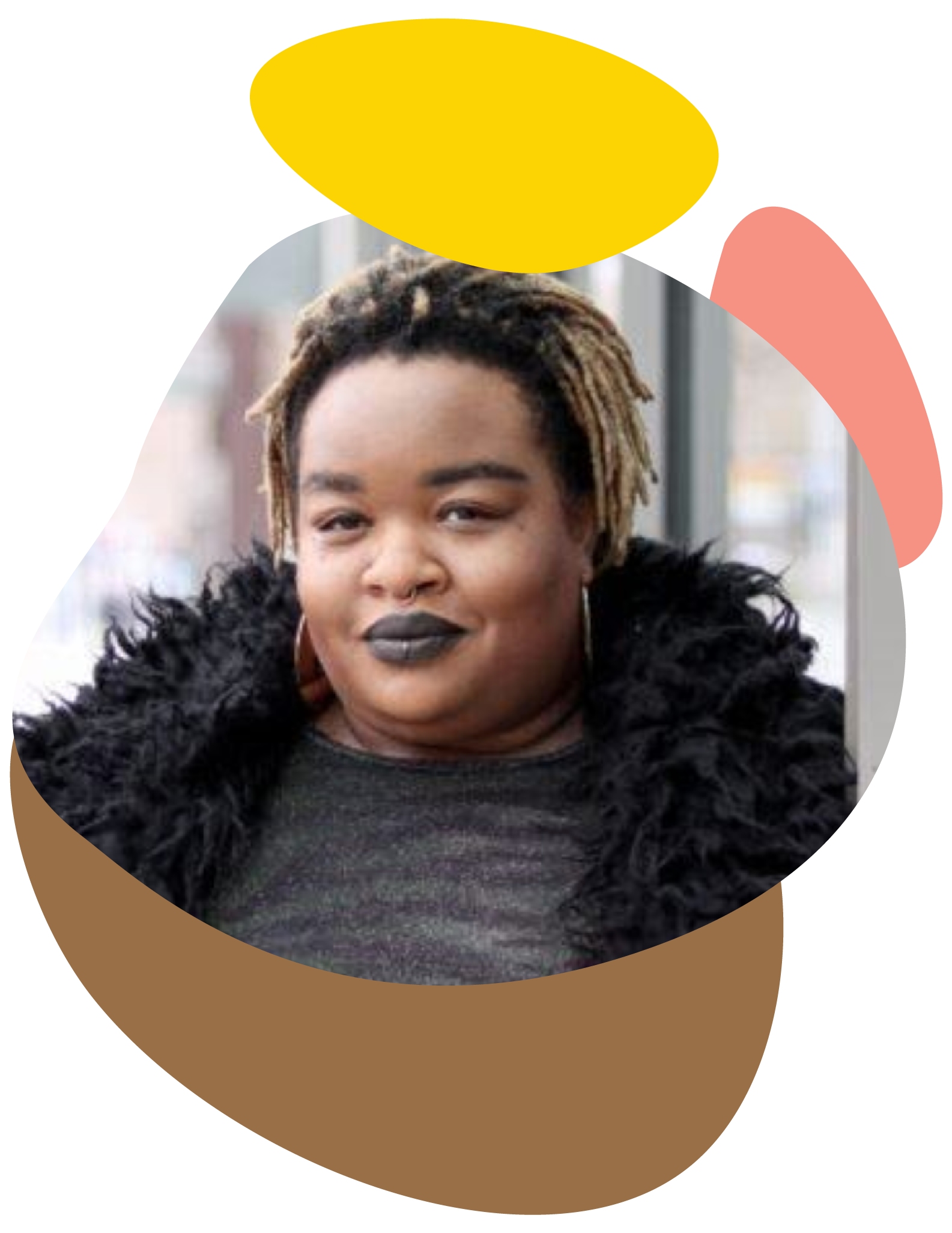 Evana
(they/them)
Evana Enabulele is a core member of Queer The Land (QTL), a QTBIPOC advocate and affordable housing organizer. Evana leads the housing circle in QTL, nurturing the dreams of QTBIPOC of building a home and safe community space. Their passion is not only working on unique housing strategies but also finding ways to combat the mental aspect of displacement and gentrification. Evana has also worked for the City of Seattle in the Parks Department for 8 years, working as a recreation attendant, event scheduler, and assistant coordinator.
Evana is a featured organizer in the book Nourish, a collection of short stories, photos, and recipes from 10 local Seattle organizers. Evana is a part of the Bill and Melinda Gates 100 Changemakers Project with a permanent plaque in the Discovery Center. Evana is part of Decimalize Sex Work which is a collective working towards decriminalization and destigmatization of sex work. Evana participated in the entire legal process of purchasing Queer the Land's new 12-bedroom home in Beacon Hill, Seattle. Evana is a proud Houston native and currently lives in the south end of Seattle. Evana has over 100 plants and is a collector of unique carnivorous and rare plants.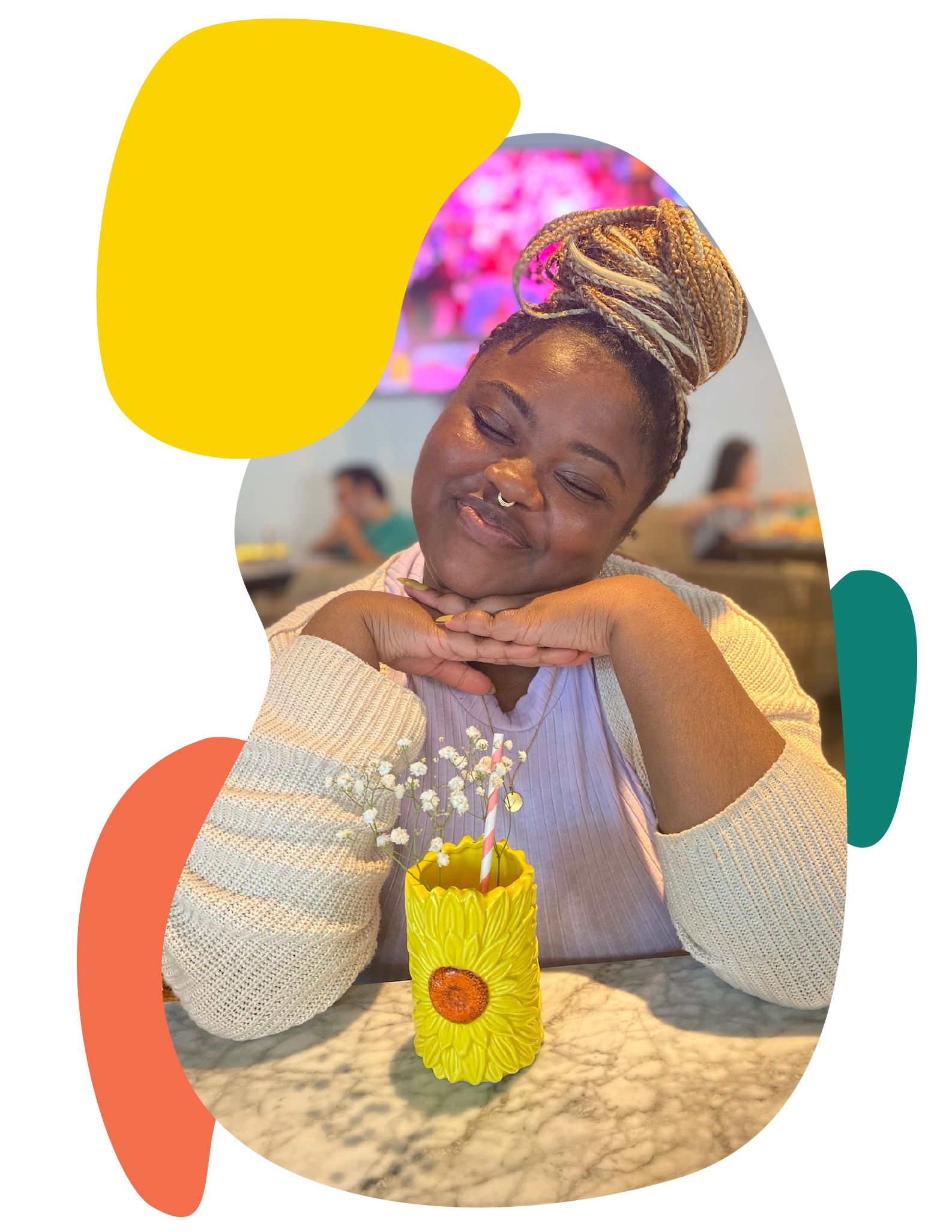 LC
(she/her)
LC is a Black Queer Femme living, working, and building community in Seattle, WA. Graduating from Clark Atlanta University's Whitney M. Young, Jr., School of Social Work in 2015, Linda has been dedicated to health equity, for marginalized communities, since her introduction to the field.
Linda has had numerous positions where health equity has been the center of her work including working with Planned Parenthood South East, The Georgia Law Center for the Homeless, and The Hepatitis Education Project. She is now the HIV Program Coordinator with African Americans Reach and Teach Health Ministry and works with Queer the Land as the Operations and Development Coordinator, core member, and lead designer for the QTL housing project. LC also serves on the board of SURGE, an organization dedicated to improving the health outcomes for Black birthing people and is a trained doula, but does not currently practice. LC's work's purpose is to dismantle all forms of oppression so that one day all people can be free.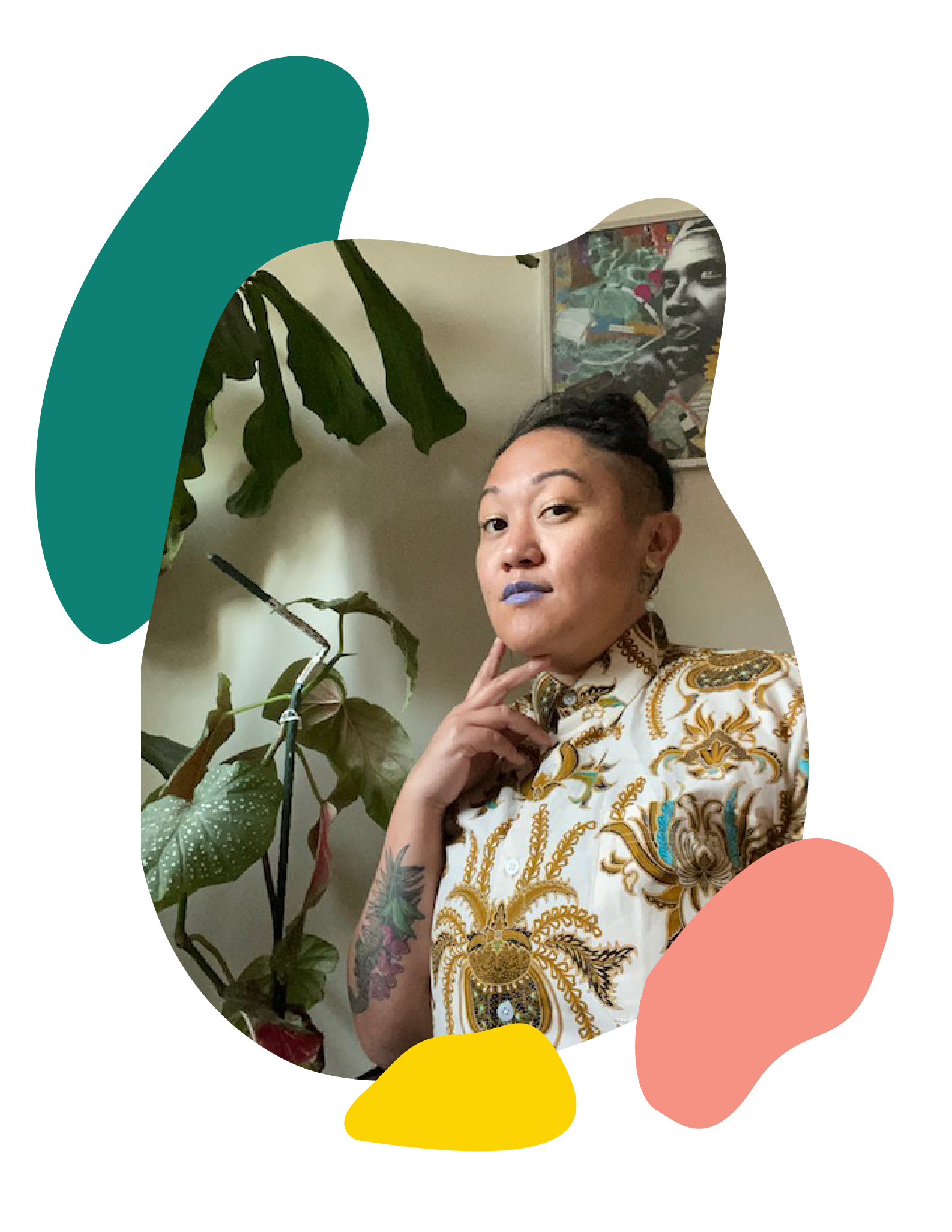 Kalayo
(they/siya)
Kalayo Pestaño is a community organizer, cultural worker and snack master based in Duwamish/ Seattle. Born in southern Mindanao, Philippines, Kalayo survived immigration and assimilation in the Pacific Northwest, finding solace in sci-fi/fantasy as an emo nerd dreaming of a better world. In Seattle, the brilliance of black and brown women guided them to their own power. Kalayo's early organizing and cultural work was grounded in the anti-imperialist and abolitionist visions they first encountered through Pinay sa Seattle (now Gabriela Seattle) and the Ladies First Collective (a project of CARA, Communities Against Rape and Abuse).

Currently, Kalayo is the Executive Co-Director at API Chaya supporting the self-determination, safety and wellness of survivors of gender-based violence and human trafficking. API Chaya builds power by mobilizing Asian Pacific Islander and immigrant communities to end abuse and exploitation, creating a world where all people can heal and thrive. They are a founding member of Queer The Land, a QT2BIPOC collective working towards generating resources by and for our communities, including owning land and our labor. They're also a founding member of Building Autonomy and Safety for Everyone (BASE), a community self-defense and wellness class which grew out of their work with API Chaya and Bayan Queer Collective.
Kalayo's cultural work includes producing and curating multimedia events, and creating music as hiphop artist rogue pinay. They are co- producer of their debut release "Blood Moon // The Things We Carry" in 2017. Kalayo deeply believes that our bodies are sites of resistance– as survivors, as workers, and as artists, we have the inherent power to shape the world into one where all people have care, abundance and dignity.

Kalayo is thrilled to be part of the fifth and final cohort of Movement Makers of Move to End Violence. They live for friends, food and being surrounded by the beauty of nature.