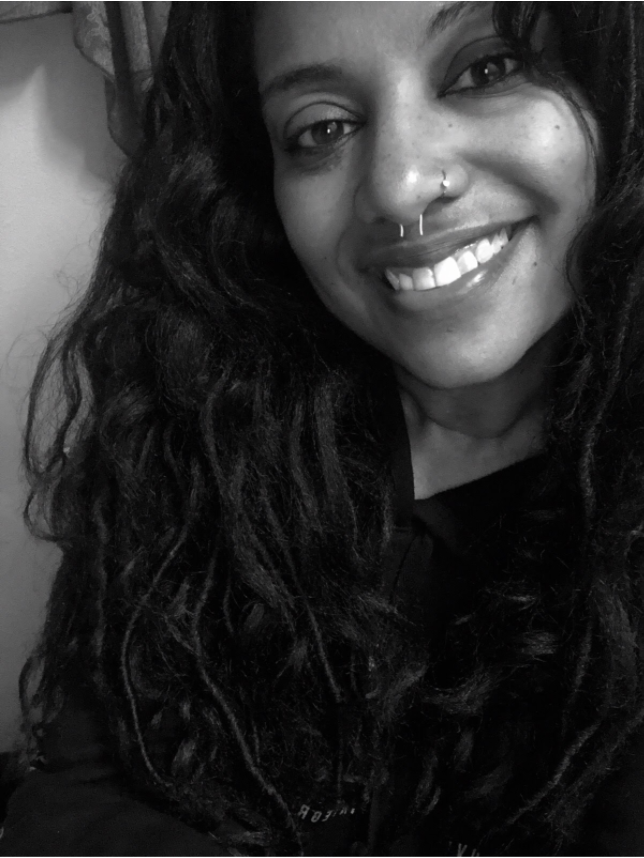 My name is Nya and I am a queer African faerie. Originally from San Diego, I moved up to the PNW about 15 years ago. I've always been a tree hugger and was drawn to nature at a very young age so traveling North made sense. 
I love edible gardens and have a passion for food empowerment and growing healthy food in communities facing limited access to nutritious fresh fruits and vegetables. I've had some awesome opportunities to work as a volunteer woofer, volunteering on organic farms and learned gardening basics and permaculture design along the way. 
In these last 15 years have experienced a lot unreliable situations around housing security. Sometimes leading to living in my car. Which is why being apart QTl is such a blessing. Their message of nurturing dreams really hit home for me.
My interests lie in working with my partner to discover and learn about alternative means such as sound healing therapy, shamanism and somatic movement to heal mental health issues caused by ancestral trauma. I'm currently studying in these fields and really excited to give back to our community through healing practices. 
In the fall of 2019 I met an awesome human being that is a core housing member of QTL through a Facebook meetup. We had similar interests on mind exploration and manifestation. One day they told me about QTL and the all awaited housing project that had been 3 years in the making.  I have to say at first I couldn't wrap my head around the concept of owning land and labor for queer bipoc folks. Becoming a member of QTL housing core has been such a gift. I feel so much gratitude to those that have put in so much hard work and energy to owning land and labor for our queer fam. This is the dream and I feel blessed.